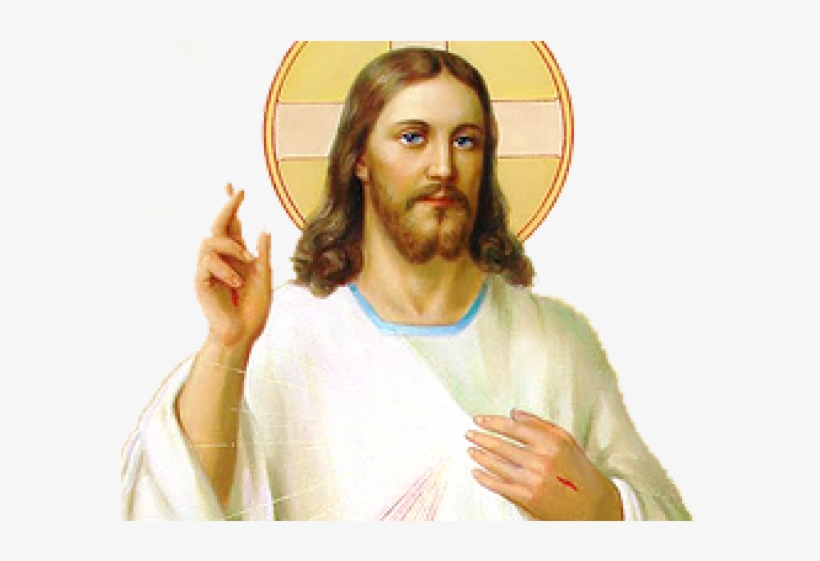 "Jesus on the border" – Luke 17:11-19
Proper 23, Year C, October 13, 2019
Today, many border regions between countries are very dangerous and isolated. There are violence, human trafficking, prostitution, poverty, illnesses, death… From our experience, we have seen caravans of people moving to the northern borders, crossing rivers and deserts. There, many children have died; many girls and boys have suffered sexual abuse and pushed into prostitution and drugs. There, people find loneliness, violence, discrimination and death. Therefore, borders have become marginalized areas, where not many people would like to go through or live in.
In the time of Jesus, the border situation was not different. Those were dangerous and marginalized areas far from the political, economic and religious centers but Jesus did not avoid them. Today, we read that Jesus and his disciples are traveling from Galilee to Jerusalem. While they travel, they visit different cities announcing the good news of God. Luke emphasizes the fact that Jesus is going through a border region: "On the way to Jerusalem Jesus was going through the region between Samaria and Galilee" (verse 11).
The region between Samaria and Galilee was a marginalized area. Jews in Jesus´ days despised Samaritans and considered them unclean. Therefore, Jews were to avoid the impure land of the Samaritans and Samaritans were not to speak to Jews. So, consider the implications of the fact that Jesus does not avoid "the impure land" but goes through and gets in touch with Samaritans…
If Jesus had been like his contemporaries, he would have avoided going through Samaria
and getting in touch with Samaritans. Although, his good news was for all no matter the borders or inequalities imposed by the system. Particularly, we see that Jesus´ ministry was aimed at the marginalized, the despised and the weak, all of them isolated by the social and religious system.
The scandalous behavior of Jesus, walking in the midst of Samaritans, becomes bigger when he gets in touch with ten lepers. Luke says that, "As he entered a village, ten lepers approached him. Keeping their distance, they called out, saying, ´Jesus, Master, have mercy on us! ´ (verse 12).
Jesus had already broken the first social barrier, ethnicity. Now, he faces leprosy. Both ethnicity and leprosy had their own "set of discrimination and isolation regulations". Thanks to God, Jesus´ love had no regulations nor borders or barriers.
Luke says that Jesus "saw" the lepers. He did not ignore them even leprosy was considered the most abominable and impure illness. He just told them to go and show themselves to the priest. According to Jewish religious system, a priest was delegated by God to declare clean a leper. Therefore, the lepers did as they were told. And as they went, trusting on Jesus´ words, they found they were now clean. Jesus had had mercy on them!
Luke does not tell us how this healing process went but tells us about the great good news that ten people were healed. So, they were reintegrated into their families as well into society. From the border´s isolation, from a region of death, they were restored and recognized as humans. Jesus had found them at the borders and saved them!
Luke remarks on the attitude of one of those restored "Then one of them, when he saw that he was healed, turned back, praising God with a loud voice. He prostrated himself at Jesus' feet and thanked him. And he was a Samaritan." (Verses 15-16). This was a Samaritan, a despised one by the Jews! The nine, the Jews had returned to their traditional religious system and Luke do not judge them but highlights this Samaritan man awakening. He recognized his liberation from marginalization and was able to recognize that a new era was coming with Jesus. Jesus told him: "Get up and go on your way; your faith has made you well." (Verse 19).
Besides the geographical limits, several dividing lines have segregated people in our world. Although, we are so glad that Jesus walked through the borders, the peripheries and the isolated regions, where more of his ministry was done. Thus, today we are sure Jesus continues visiting the regions where the despised of society live. There, Jesus continues restoring all who cry out for mercy, the unknown people, those who live between regions, in a non-human land, because they do not fulfill the social, economic and religious regulations of this society.
In this way, this passage invites us as Jesus´ disciples to follow him wherever he goes, no matter the social and religious barriers. In such manner, our discipleship among this world is not limited to any border.
So,
Let us walk with Jesus through the borders, out of our walls. Let us stop our daily routine and see who are crying out for help, for food, for health, for dignity, for love, for justice. Let us support them to leave their isolation, despair and loneliness. Let us have mercy in the name of Jesus!
Our gratitude and prayers for all the good Samaritans who help people going through the borders and save lives along the borders.
(color emphasis added by lrc)
St. Alban
Saint Alban Episcopal Mission (English, Anglican Communion) meets for mass every Sunday at 10:00 A.M. (see welcome letter at sidebar) at Casa Convento Concepcion, 4a Calle Oriente No. 41, Antigua, Guatemala.
Parking inside on the convent back grounds