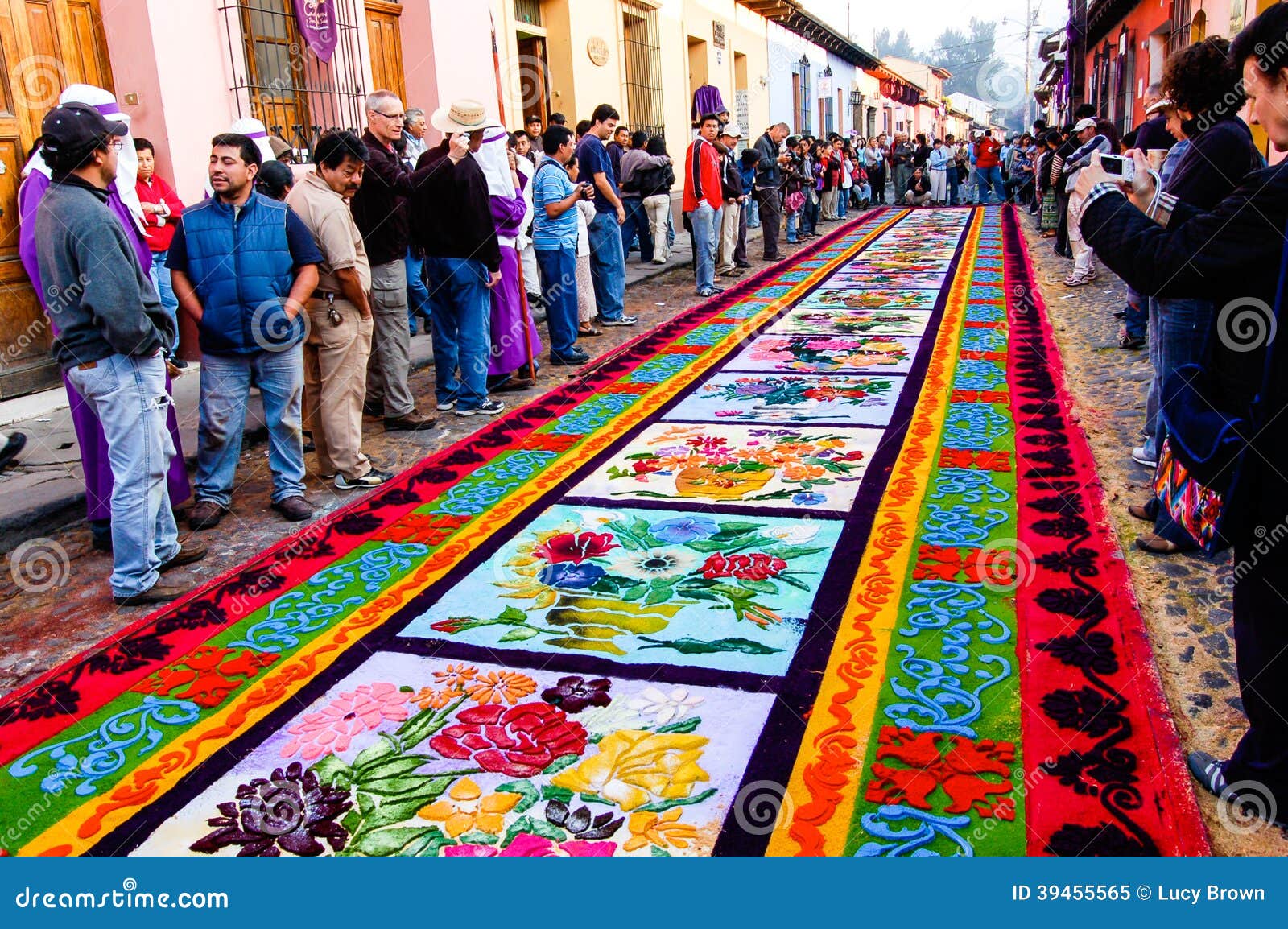 Extravagant Love
I've never experienced a Lent like this one in Antigua: the showings (velaciones) at the end of each week, the beautiful carpets, the Processions every Sunday, the crowds of people from here and all over the world- I've never seen anything like it. It's completely extravagant.
John+
Lent was a construction of the church, to form a framework for three sets of Gospel readings all recounting Jesus' last journey to Jerusalem. I say "last" journey, because Jesus had been to Jerusalem before for visits and High Holy Days. Remember the visit to the Temple where he overturned the tables of the money-changers who were ripping off the poor or the times he aided the man waiting for someone to help him get into the swirling waters of the healing pool. He did a lot of teaching and healing work around the Temple Precincts. He had a reputation for responding to, and defending the poorest of the poor.
On his visits to Jerusalem, he made acquaintance and developed a friendship with Lazarus and his two sisters, Martha and Mary. Jesus stayed with them when he was in the area. Their town was Bethany, situated 1.7 miles from the entrance to Jerusalem. Bethany was in the shadow of the Mount of Olives which looked down on Jerusalem. Because it was just out of sight from the Temple Mount in Jerusalem, it became a place where the poorest would stay on their way to Jerusalem. It also was a place that welcomed those suffering from leprosy, and as I mentioned it was "out of sight" from Temple Mount because nothing "unclean" should ever be witnessed from that holy place. So Bethany where Jesus liked to stay, with Lazarus and his sisters, was a place where the poor and lepers were accepted and found some solace and comfort.
I'm not saying that the disciples liked staying in Bethany as much as Jesus did. Jesus had been telling them that he was going up to Jerusalem where he would be put to death. They hadn't signed on for this. They still had hope that, with his charisma, he would raise up an army and march on Jerusalem, defeat the Roman overlords, and restore the city and its people to former glory. This was the Messiah they wanted, and by the way, "Lord, which of us will be the greatest in your kingdom?" The disciples didn't get it. They didn't want Jesus to die, but live to rule.
Lazarus, Martha, and Mary did get it. Jesus had raised Lazarus from the dead and they knew, or were beginning to understand, that death wasn't something to be feared. Jesus brought life out of death. So after refreshment, Mary goes and gets a jar of very expensive nard, concentrated perfume, and annoints Jesus' feet and his whole body, using and wiping with her hair. This was a completely outrageous act in everyone's eyes--except Jesus'.
The Gospel says that the fragrance filled the whole house. The smell was a wonderful contrast to the smell that would be present in Jerusalem in a few days: the body smell of thousands of pilgrims and the smell of burning carcasses as thousands of animals were being sacrificed in the Temple.
Mary's anointing Jesus' body for his impending death in Jerusalem was an act of extravagant love. But Judas, most likely giving voice to what the disciples and others were thinking, criticizes this act: Why wasn't this expensive nard sold and the money given to the poor? After all, everybody knew Jesus' commitment to serving the poor. This critique sounded well-founded and righteous, but Jesus thinks it necessary to speak up in her defense: The poor you will always have with you, but you won't always have me. Jesus wasn't disparaging the poor by any means, the poor were found all over Bethany and all over Israel and the world.

Extravagant Love

(extravagantly). But this extravagance is allowed because in a few days I'm going to give my life for the whole world. Judas and the others got it wrong, but Mary got it right.
This is what St. Paul is talking about when he says: Not having a righteousness of my own, but one coming through faith in Christ. Or better, a righteousness coming through the faith of Christ. ("My" faith doesn't save me, but Christ's faith, and the Holy Spirit given me as a free gift saves me.) Judas and the others, focused on their own "righteousness" miss the point. (Story of hard-working pastor and wife looking forward to going to a relaxing retreat/conference that the church had set money aside for, but when a church council member brought up a hunger crisis somewhere on the globe and asked where they get some money to respond, there was silence broken only by the pastor who said "I guess we can use the money that was set aside for our trip." Oh, great!)
Lent and Holy Week is about extravagant love. The marriage of Olivia and Andrew (present with us this morning) in two days is about extravagant love. We are gathered to share this Holy Eucharist out of extravagant love for Jesus Christ. We are called to share extravagantly with the poor all around us, always with us. We are called to be spiritually extravagant in showing mercy to those around us (even when we think they don't "deserve" it. This way of living is truly the "new thing" prophesied by Isaiah:
Do not remember the former things, or consider the things of old. I am about to do a new thing; now it springs forth, do you not perceive it? I will make a way in the wilderness and rivers in the desert. The wild animals will honor me, the jackals and the ostriches; for I give water in the wilderness, rivers in the desert, to give drink to my chosen people, the people I formed for myself that they might declare my praise.
That's us. God has been extravagant to us. We can, with the Holy Spirit's help, be instrumental in bringing this extravagant love to the world.
Saint Alban Episcopal Mission (English) meets for mass every Sunday at 10:00 A.M. (see welcome letter at sidebar) at Casa Convento Concepcion, 4a Calle Oriente No. 41, Antigua, Guatemala.
THE EPISCOPAL CHURCH WELCOMES EVERYONE
(everyone means everyone)